Members of the Lafayette Corvette Club have access to our member only content. Please click the button below to login.
You will be prompted for your login which uses a Microsoft Account. If you are an existing member, you should have received an invitation to link your account to the Lafayette Corvette Club. If you did not receive your invitation or are having problems, please email [email protected] to get help from our webmaster.
When you receive your invitation email, it will look something like this.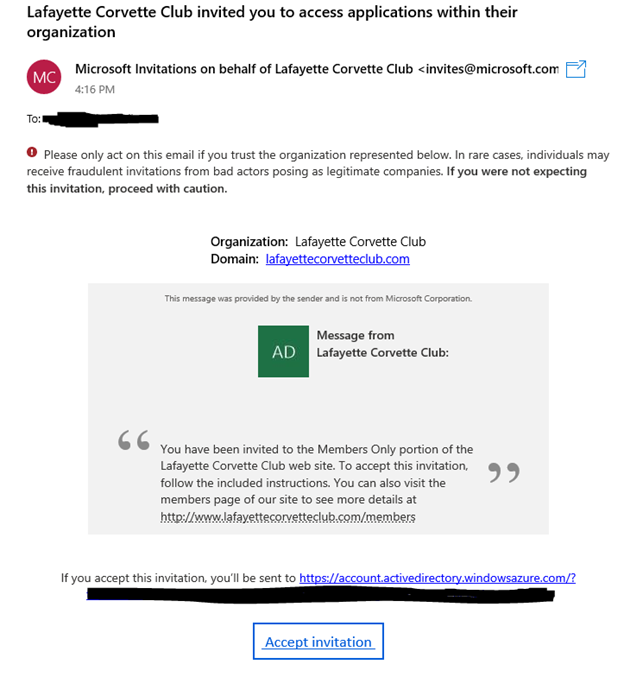 When you click the 'Accept Invitation' button, you will be sent to a Microsoft login page. From here, you have two options. Existing Microsoft Accounts If you already have a personal account through Microsoft, you will want to use it. These are often email addresses that end in @hotmail.com or @outlook.com. You can have a Microsoft Account using a different personal email address. If you use Microsoft Office (Word, Excel, Outlook) at home, you likely have a Microsoft Account already and you should use that.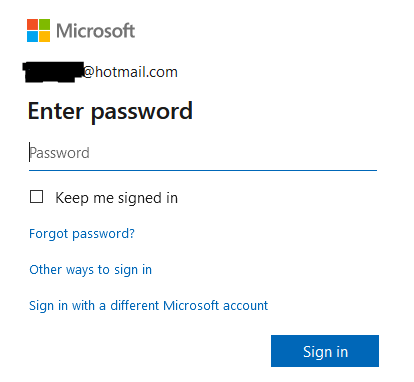 New Microsoft Accounts If you don't have a Microsoft Account, you can create one for free! If you saw the screen above, you can click the 'Other Ways to Sign In' or you will see this screen.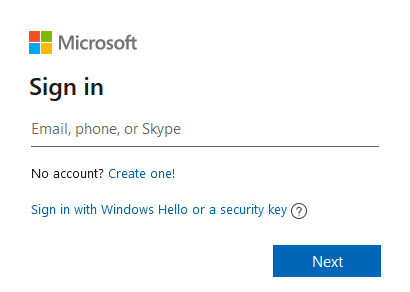 Just click the 'Create One!' link and follow the instructions. You can either type in an email address you already have or use the 'get a new email address' to start from scratch. After you are done, you can go back to your invitation email and click the 'Accept Invitation' again and use your new account. Granting Permissions Once you sign in the first time, you will be asked to grant permission to your name, email, and photo (if you choose to add one). This is so that the web site knows who you are. This information is not shared in any way and is not used outside of the members only web site.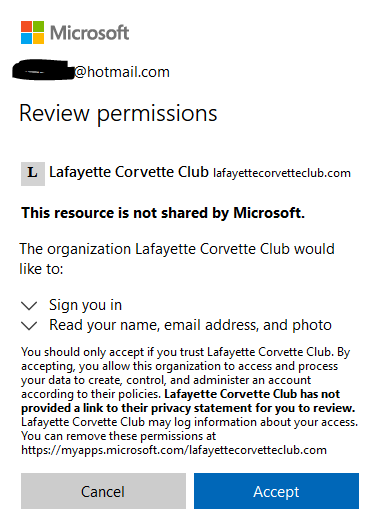 The privacy statement is on our public web site if you would like to review it. Once you click the 'Accept' button, you will have access to the Members SharePoint site. If you get a blank page or something that says 'My Apps', just use this link instead. Lafayette Corvette Club Members – Home (sharepoint.com) https://lafayettecorvetteclubs.sharepoint.com